Course Directors
Carolynn DeBendectis, MD
University of Massachusetts
Medical Center
Leah H. Portnow, MD
Brigham and Women's Hospital
Shruthi Ram, MD
Brown University
This course is a comprehensive breast imaging review of new technologies and issues in breast imaging. The goal this year is to educate breast imagers about management of the axilla and the important role of radiology, review screening modalities including breast tomosynthesis, MRI and screening ultrasound, and gain a better understanding of the logistical issues of running a breast imaging practice.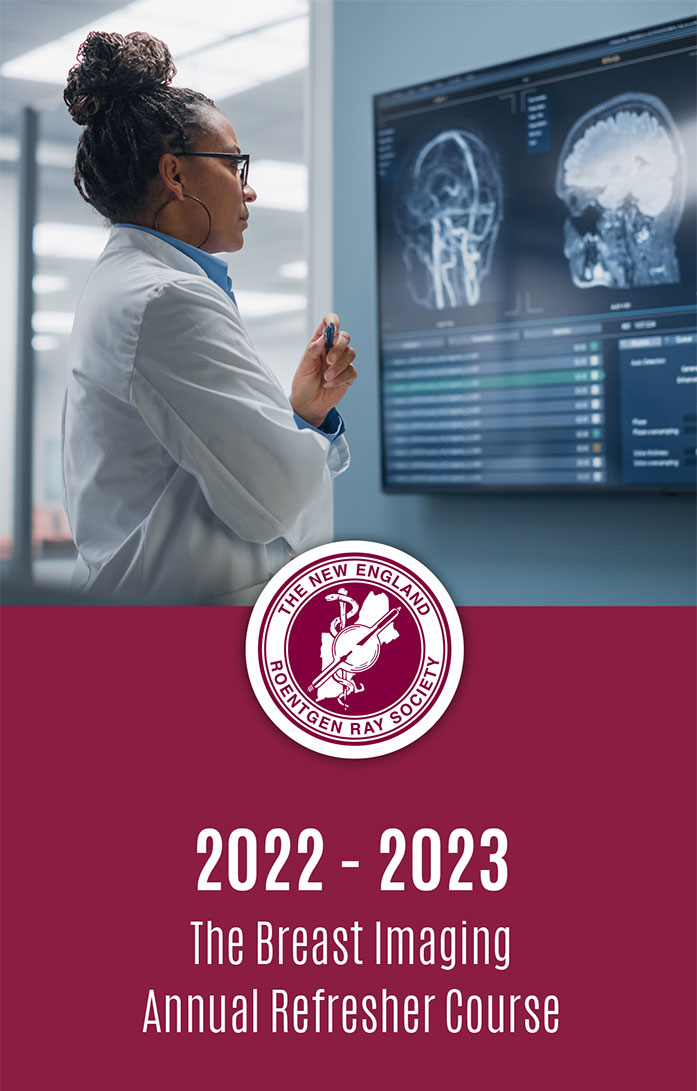 As a result of participating in this activity, learners will be able to:
• Understand evolving management practices when it comes to the axilla
• Review supplemental screening modalities
• Learn the issues involved in running a breast imaging practice and how to best use available resources
We will be applying for CME Credit, ASRT Credit, and Risk Management Credit for selected sessions. More information coming soon.
Interested in becoming a sponsor for this event? View the Partnership Prospectus.
Members
$275
Non-Members
$400
Resident/Fellows
$100
Technologists
$125

**No refunds for cancellation will be provided after September 30, 2022